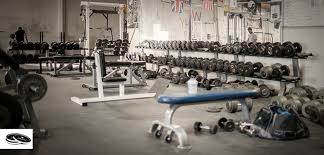 Cycling your workouts helps on two fronts. First it helps you get over plateaus (which we'll discuss in a few days) and second it allows you to make sure you don't get too efficient in your workouts.

An easy way to look at cycling workouts is to start with your time frame – say you have 3 months to complete your goal. This is 12 weeks. You can begin with a conditioning phase for 3 weeks, move to a strength phase for 3 weeks, a speed/strength (aka plyometric phase) for 3 weeks, and finally a combination phase for 3 weeks. Or you could do an easy phase for 3 weeks (here think building your endurance and conditioning for the work to come), a medium phase for 3 weeks (more strength, harder movement patterns, maybe some speed), and a difficult phase for 3 weeks (hypertrophy focus or speed, agility, sports specific conditioning, etc). This gets followed by a week of active rest and then you can move back to a medium phase of easy phase if you are learning new movement patterns.
Looking to track your workouts? Try a FitBit.

The choice of program is only the frame. The basic components need to be introduction to the work and building endurance, followed by overload – this could be building muscle, longer cardio work, or speed drills. The body is made to adapt and thus becomes good at finding the easiest way to accomplish a task.
By cycling your workouts you can easily help yourself continue to progress in your goals without the frustration of hitting a plateau you didn't expect.
Photo Credit: BodyBuilding.com