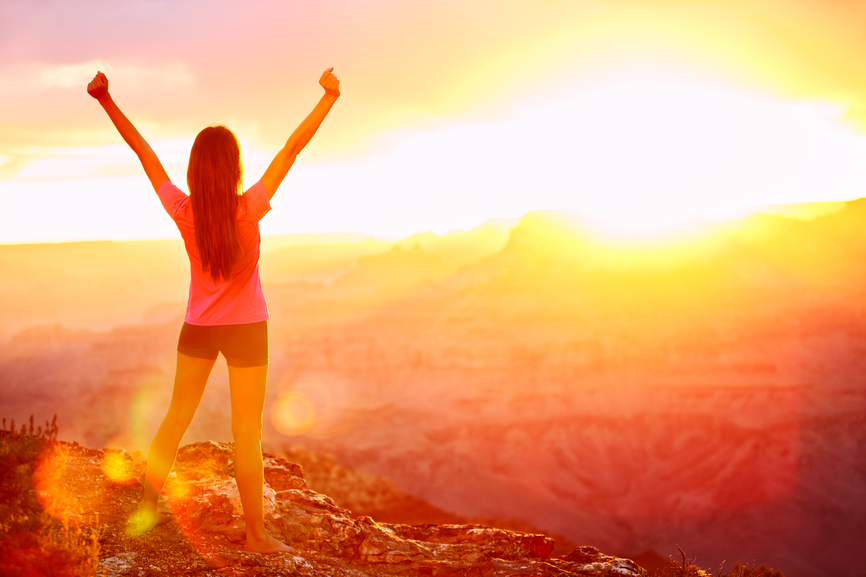 To be effective with ourselves and our teams we must recognize that motivation comes from within, but is first inspired. So rather than chase motivation we must find inspiration. If we are leading a team of people we must look to inspire rather than motivate. If we are working with ourselves we have to figure out what inspires us today. Inspiration is more powerful because once inspired the motivation wells up inside and spills out in joy as we complete the goal, even when the task is difficult. 
It was years ago that I learned this distinction. I had a client who was motivated to let go of heroin, however that is a difficult task. He was intelligent, energetic, and had supportive resources available to him, and he still could not let the drug go. One day he looked at me exasperated and said "I need to be inspired. I need to feel inspiration about living this life and I don't. I am motivated to quit using, but without inspiration I cannot find the missing piece". We started discussing motivation and inspiration differently that day. I have carried that discussion with me since. I started looking at inspiration in my own life and noticing when motivation felt easy and when it felt forced. When it was easy, it was always inspired. 
Now the trick is to find inspiration … and then stay inspired. I can be inspired by lots of things, but they will not sustain me because inspiration moves. Thus, I must work to build inspiration everyday. I must cultivate the practices that build inspiration and I must practice them regularly. This is where people get tripped up. They get inspired in short bursts, do not have a plan or practices to sustain, then get discouraged. So what are the practices that sustain and cultivate inspiration? Well, that depends.
We are each unique and individual. Stop right now and look around your environment. What do your senses land on that draws your attention? Is is a sound, color, breeze, smell, taste, something you are touching? Our senses lead the way and draw us to what we find interesting. 
---
Need Inspiration in your food choices … let eMeals help you.
---
As we begin the practice of cultivating our awareness we become more sensitive to what we enjoy. So many are too busy to notice. We are distracted. We rush from point A to point B and do not notice the way the sun glints off the roof of our neighbor's house in the frosted morning. We spend time in our own head, with our to do list running fast and furious, and do not hear the new indie music in the back ground at the coffee shop with the unique sound. We sit down to rest, but use substances to finish the relaxation piece we can't seem to figure out on our own. Instead of finding peace in the quiet we listen to the judgmental commentary lashing out in our heads. To find inspiration we can act on, we must slow down and notice. Follow the practice below to begin the process of noticing, slowing down, and engaging with your environment to find what inspires you. 
---
Finding Inspiration:
Take a deep breath
Take another one
Exhale completely
Notice the feeling of your feet on the ground …
The other points of contact your body has …
Take another deep breath
Exhale completely
Close your eyes and listen …
Keep them closed and feel – what does your skin pick up? …
Breathe
Open your eyes and notice what draws your attention …
Refrain from judgment, just notice
See if you can find something beautiful in your surroundings …
Then get curious about it, look, listen, feel deeper into the experience of noticing it …
Breathe and repeat
When you feel complete, breathe and wiggle your fingers and your toes. Begin to bring your awareness to your outer body and allow information to come to you, just being aware of your surroundings. Determine if you need to journal about what you found, what inspired you, where your attention was drawn. Maybe you need to draw, move, make a sound. Do whatever feels right to solidify your learning. When you feel ready move on, do the next step of your day.
---
Do this everyday, more than a few times. Take 2 minutes and notice what is around you. You'll start to see patterns in what you like, what inspires you, and what brings peace to your moment. Notice why that item draws your attention, is it brighter, more colorful, more lyrical? What does your body feel like when you notice it? Breathe and pay deep attention to it. 
From here, you can fill your surroundings with music, art, tactile items, that you find beautiful. Find Pinterest boards and blogs to check in with when you need a little inspiration. Then begin to build items, spaces, places that fit your goals. For example, if I need early morning motivation to workout, I am going to look at my Pinterest workout board to find inspiration. Suddenly my 5:45am spin class seems like a gift, not an interruption to my sleep, for I found inspiration and it created authentic motivation. Now I want to do the things I know help me be my best self. String enough of these moments together and your life becomes embodied inspiration. 
Like this one? Read more on inspiration here: Sticking with your workouts when they become boring and mundane or   Motivation and Inspiration 
And as always, if you are struggling you can schedule a 15 min Q&A appointment to see if it's time to give yourself the gift of therapy. When else can you talk about yourself for an hour with someone trained to deeply listen to your core, not just the story you tell yourself.