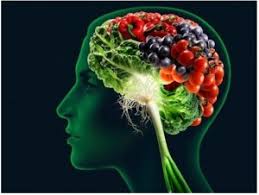 Over the last few years I have been diving deep into the connections between mental health and physical health. As I have been working with mental health clients using physical exercise some surprising interventions have made the most impact. One that continues to be a solid help is eating a balanced diet at regular intervals.  Here are some reasons to care and tips to track your own moods as they relate to your food choices.
When we look at the links between blood sugar and mood we see some themes. When one doesn't eat for long periods of time irritability, depression, sadness, a general feeling of malaise are common. My clients articulate this as "blah" and it makes sense given that feeling low energy often gets tagged as depression in our culture or "what's wrong with me because I can't get things done". Things just aren't as vibrant, colorful, interesting, or exciting when you aren't feeling well. When you don't eat for long periods of time, you don't feel well.
In the body the brain registers this as dangerous and a slew of chemicals is pumped from the endocrine system to accommodate this threat. Some describe feeling a "little high" or "being detached" from the world and people around them. They report using food to help them achieve these states helps them "numb out" from painful emotions. The problem becomes this behavior feeds its own cycle and often the thoughts around these somatic sensations are distorted. As noted above people label their low energy as depression, the shaky nauseous feeling as anxiety, and the lack of focus as ADHD. However, what's really going on doesn't need a psychotropic med it needs a balanced meal.
To begin your own exploration of how food impacts your moods tracking can be helpful. Note what time you eat, what you ate, what emotions you were feeling before and after the meal, and any physical (or lack of) sensations you had. Track for 1-2 weeks without changing anything.  This can help you see patterns in your behaviors, moods, and physical sensation. It is important to begin this process without judgment. There is no need to judge, you are doing what you are doing, just allow yourself to objectively see what it is you are doing. From this place of observation it becomes easier to determine what you would like to change and how you'll be most successful changing it.
Here's to happy eating and contented feelings!
Food Diary Log Example:
Date
Meal (can include calories or nutrition info if wanted)
Time eaten
Emotions Before
Emotions After