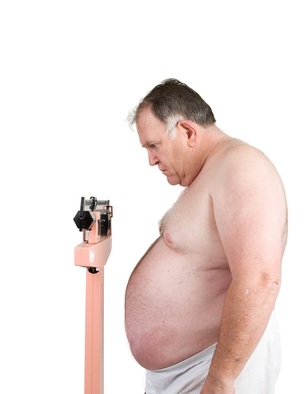 What is a better indicator of health and fitness success – how much you weigh or what your body fat percentage is? Many people don't like thinking about their fat but its an important factor to be considered when working on your fitness.
Body fat is a measurement used to indicate health. There are a number of ways to measure body fat, all differentiate between your body fat vs your lean mass. Lean mass is everything but the fat, your blood, tissues, fluids, bones, muscles, everything else. When you jump on the scale you are measuring everything, which is not a great indicator of health. Think about a bodybuilder, they may have lots of lean mass and not much fat mass, but they will weigh more, likewise, a person who is thin with low body weight may have higher fat mass and may not be as healthy. Fitness professionals use it to determine goals for clients and how to approach training.
When looking for a professional to read your body fat, keep some limitations in mind. There are many types of body fat tests, and some tests are more accurate. Tester experience is a must. Tests can be less accurate due to your hydration levels, when you worked out last, who is performing the test, and the amount of sites taken (depends on test). The best way to get an accurate picture of your body fat is to begin with one tester, one method, and stick to it. Measure at the same time of the month and same time each time you test.
Following these guidelines will allow you to track your progress in a more controlled environment. Remember, bottom line is, if you are moving, you are on your way to health!